how it works
Striate+™ has a bilayer structure consisting of a rough and smooth side. The smooth side of Striate+™ is placed facing the oral cavity to prevent gingival soft tissue growing into the defect space during bone healing. The rough side, placed facing the defect, provides a favorable environment for new bone growth. Striate+™ remains in-situ long enough for bone regeneration to occur before being resorbed into the surrounding tissue, and a second procedure to remove the membrane is not required.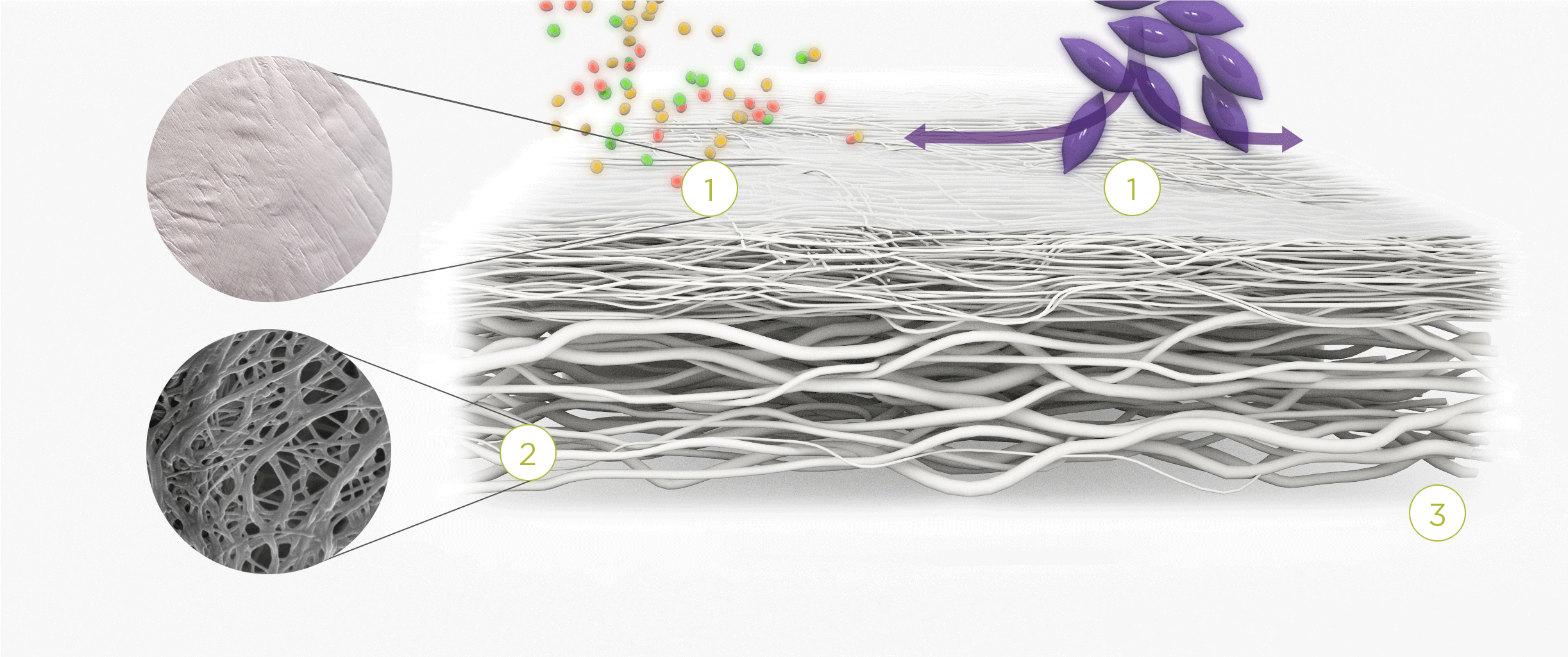 1.
Barrier membrane prevents infiltration of gingival cells and enables the passage of bioactive molecules and proteins
2.
Porous network of collagen fibers promotes cellular attachment and proliferation
3.
Bioactive chamber supports new bone and integration of the membrane at the repair site